Structural Testing
Test plan development including comprehensive "building block" approaches using an appropriate combination of coupon, element, subcomponent, and component testing to support product development and/or certification.
Material properties and strength allowables, including data reduction and statistical analysis.
Test program planning, implementation, and management.
Material screening and/or qualification.
Test predictions and analysis methods validation.
Failure mode analysis.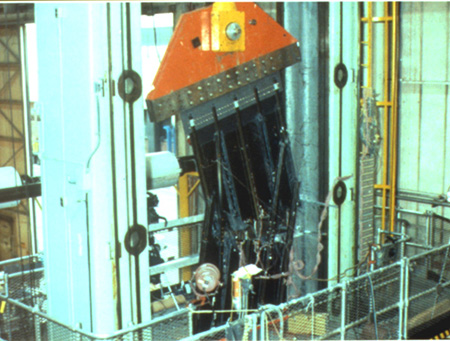 Stiffened composite panel test of a fuselage section used to validate the ability of the structure to carry the required load